Letter from the President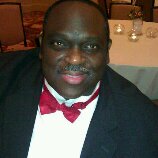 TCSOA President James Hodge
Dear TCSOA Members
Another year has come and gone. We suffered the fiasco of election problems, which should now be a thing of the past. With our new web site up and running, we now have an in house solution which will provide us the answer we needed for electronic voting. I would like to thank you, the members for supporting me in my bid for another term as your president. I feel we have made important gains in many areas during my tenure and hope to make many more in the future. One of the things I am proudest of is our track record in representing our members on disciplinary issues. I have personally accompanied many members to meet with the administration, and I feel our members are getting a fair shake on disciplinary issues. I am confident that those who have asked for TCSOA representation would tell you that TCSOA made a difference in the outcome of their situation.
There is a new upstart association out there. The only thing I will say about that is I urge you to consider that you are a part of the largest member group in Travis County as a member of TCSOA. Cleat is the largest Group in the state of Texas representing Law Enforcement and Correctional Professionals. There is safety and power in numbers. TCSOA is the gateway to CLEAT. We are a member run and staffed organization. We are here to represent you! If you feel we are not doing something that concerns you, you only have to pick up the phone or get on the web site and let us know your concerns. We value your opinions and suggestions and need them. We have several new board members who have stepped up to serve you, so please help them to help you with any issues you feel effect your job and working conditions. We may not be able to solve every issue, but we will sure try.
As I said earlier, there is safety and power in numbers, so talk to your coworkers who are not members. The bigger we get, the stronger our power base is when it comes to negotiating our positions. You, as members pay for the work that goes into selling our position, should your coworkers freely reap the same benefits you paid for? Just food for thought.
I am looking forward to the challenges of another term and am honored to serve as your president. Thank You all again for your support. Stay Safe and thank you for your service to the citizens of Travis County and The great State of Texas.
James Hodge