Democrat Candidates for Sheriff
Hello to All Members-

About two weeks ago, we informed you that we would be conducting an online vote for who you all wanted to endorse for the Sheriff's race.

After much thought and consideration, it is very late in the primaries to endorse a candidate. The candidates were asked to send in their pictures and bio by last Wednesday. This left about a week and two days to complete the voting process and a day to get the endorsement to the winner of the online vote.

Some last-minute occurrences caused us to not be able to set up the online voting and run a mock vote online to assure the integrity and privacy (anonymity) of the process. We do this each time we have an online vote to ensure everyone's privacy. During a vote, all administrators' access is locked out until the voting period is over. Then access is unlocked to the administrators. (Just a little info for you).

The online voting period would have then been from the 10th through the 15th. We would have been endorsing a candidate at the last minute. This is not fair for any of the candidates.

In lieu of this, we are placing the bios and pictures of candidates on the website. We encourage all members who live in Travis County to take advantage of early voting which begins February 18.

TCSOA apologizes for the last minute change and wishes the best to all three candidates for Sheriff in the primaries.
Sheriff Sally Hernandez
I'm proud to be your Travis County Sheriff. I was first elected in 2016, and I've enjoyed a career in law enforcement for 38 years, 33 of which have been in Travis County. It all started in 1981, in Llano, TX. As the mother of a special-needs child, I was looking for employment that would allow me to work nights and care for him during the day. The local sheriff offered me a job as a night dispatcher. Little did I know that job would stir a passion in me, and launch me into a career that would define the next four decades.

Juggling motherhood, a full-time job, and the academy, I managed to achieve the goal of becoming a licensed peace officer. I moved to Austin in 1988, and served as a deputy with the Office of Travis County Constable Precinct 3. In 1992, I was hired as Sergeant Investigator for the Travis County District Attorney's Office and in 2005, was promoted to Chief of Investigations. I will always look back on those years as some of the best of my life. It was gratifying to work on cases that offered justice and new beginnings to victims of crime.

Sgt. Liz Donegan (Ret.)
Sgt. Liz Donegan (Ret.) brings a wealth of experience to the position of Travis County Sheriff. She began her career in public service with the United States Army. Liz worked for the Travis County Sheriff's office from 1990 to 1992 as a correctional officer. In 1992 she began her career with the Austin Police Department, which would span the next 26 years until her retirement. As Sergeant, Liz led the APD Sex Crimes Unit for nine years. Under her leadership, the Sex Crimes Unit was widely recognized for its progressive approach to investigating sexual assault, providing better service to victims, and changing the culture surrounding the investigation of non-stranger sexual assault.
Liz believes in bringing best practices and evidence-based approaches to create and implement solutions to problems. She has proven ability to effect real change in the response, investigation and prosecution of sexual assault.
Liz has been committed to and passionate about serving her community as a law enforcement officer. She has done the work, so she understands the immense responsibility and incredible pressure law enforcement deals with on a day-to-day basis. Liz was a member of the Austin Police Association, CLEAT, and the Austin Women's Association her entire career.
Liz is known for her integrity, leadership and commitment to performing her duties responsibly and competently. She is also a compassionate leader and colleague and will focus on innovative approaches for those in our community, as well as fellow officers, who are afflicted with mental health issues and addiction. Liz invites the community to be partners in developing and implementing effective solutions to Travis County's key law enforcement challenges.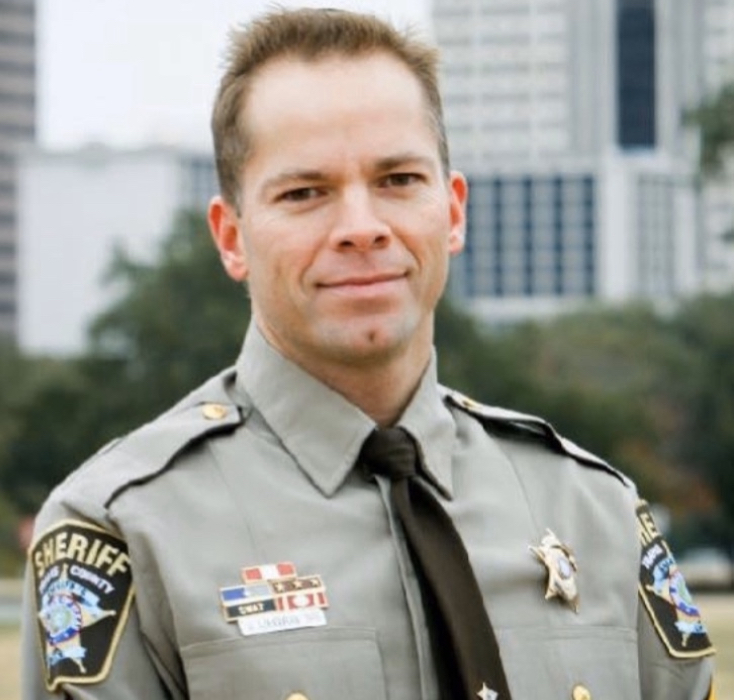 John Loughran
John Loughran worked at TCSO for 25-years, beginning in Corrections/Courthouse Security in 1992 and eventually promoting to patrol sergeant. John is "pro-employee" and "pro-association." John's primary platform is based on improving morale of employees by empowerment, appreciation, effective communication and leading-by-example. Goals include working with the Associations and Commissioners to "unfreeze" the pay scale, and "level the playing field" for Civil Service Commission matters, which currently greatly favors TCSO Administration.
Page Last Updated: Mar 13, 2020 (12:00:39)